Linux Security.
            Simplified.
AUTOMATICALLY STOP ATTACKS BEFORE THEY HAPPEN WITH THREAT-SPECIFIC PROTECTION DESIGNED SPECIFICALLY FOR LINUX.
WITH SYNAPTIC SECURITY, YOU CAN SAVE: 
YOUR TIME
Deploy leading-edge protection that will stop attacks before data is compromised. With threat-specific protection made specifically for Linux, we can automatically shield against attacks that have a real impact on your business including:
RANSOMWARE
DATA LOSS
CRYPTOJACKING
YOUR DATA
Cloud protection allows us to preserve your infrastructure as it stands today, and as you continue to grow it in the future…all in real-time.
YOUR MONEY
We believe in our team and products so much that we are happy to offer a $1,000,000 warranty in the event an attack occurs that renders an unrecoverable data loss.
YOUR SANITY
You're trusting us with your data; that isn't something that we take lightly. We believe in transparency with our clients at all times, and our team is always available. We are here for you.
YOUR BRAND
Whether you're in healthcare, finance, government, or any other sector that is trusted to hold personal information, the aftermath of a cyber attack can tarnish your image and even cost you clients. We can keep that from happening.
Linux is the most critical component underlying systems in both private and public clouds, but existing solutions treat it like another Microsoft Windows PC. This means heavy agents, low portability, and layers of bloated functions better suited for user endpoint environments. The result is CPU and memory-intensive operations that degrade operational performance. Learn more about how to streamline security and operations for the world of Linux servers.
LEARN MORE ABOUT THE FEATURES OF OUR PATENT-PENDING 
THREAT-SPECIFIC PROTECTION
TECHNOLOGY
Automatically remediates any issue detected.
•
Built on an AI engine that is not dependent on referencing previously catalogued attacks.
•
Adds <1% overhead to systems.
•
Does not require a kernel module. (We will split popcorn at the movies with you, though!)
•
Scales easily to serve any size organization.
•
Is portable, so you can upgrade your system without needing a new version of our software.
•
Provides equal protection across all Linux systems.
•
Allows for seamless multi-tenant management.
•
Generates incident reports that are easy to create and understand.
•
Built to be used with infrastructures compliant with PCI, HIPAA, FINRA, or FedRAMP
•
Designed with best security practices from the start.
ANTHONY GADIENT, Ph.D.
CEO
Anthony J. Gadient is CEO of Synaptic Security. He sits on the Board of Trackstreet, advisor to Arieca, and is a security advisor to the University of Virginia on classified research. He is a co-founder of three successful high-tech startups that exited for a total exit valuation of $250M. He served as CEO and Executive Vice Chairman of Voci Technologies (acquired by Medallia [NYSE:MDLA]), member of the Board of Directors of Renovis Surgical Technologies (acquired by Kyocera [OTCMKTS:KYOCY]), co-founder at Neolinear (acquired by Cadence [NASDAQ:CDNS]). Mr. Gadient has published many technical articles, received numerous awards, and served on several Advisory Boards including the Industrial Advisory Board for Electrical Engineering at the University of Virginia, and served as a USAF Officer.
Mr. Gadient received a Ph.D. in Electrical and Computer Engineering from Carnegie Mellon University, a M.B.A. in Finance from Wright State University, and a B.S. in Electrical Engineering from the University of Virginia.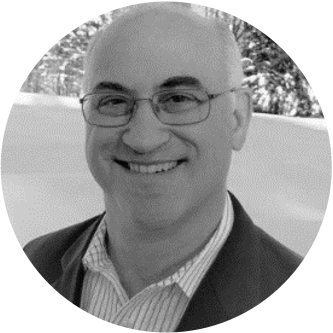 DAVE COOPER
CFO
David M. Cooper is CFO of Synaptic Security. He has prior experience as CFO of five start-ups,  including Voci Technologies (acquired by Medallia [NYSE:MDLA]); DC Energy LLC, whose capital now exceeds $500 million; Nodal Exchange LLC, sold to the European Energy Exchange (EEX) for over $200 million; Curator Solutions, and LifeAire Systems.
Mr. Cooper served as Interim Director of Finance for Iona Senior Services, a 501(c)(3) that provides a range of services for the elderly population in Washington, DC.
Mr. Cooper began his career at Arthur Andersen and subsequently worked for Duff & Phelps Capital Markets as a Group Vice President and Mitretek Systems as Director of Financial Planning and Treasury.
Mr. Cooper earned an MBA from the Wharton School and a BS in Commerce from the University of Virginia.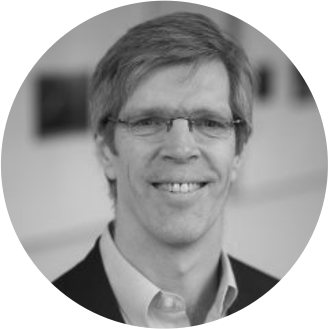 MARTIN RINARD, Ph.D.
CTA
Dr. Martin Rinard is Chief Technical Advisor (CTA) for Synaptic Security and a Professor in the Department of Electrical Engineering and Computer Science at the Massachusetts Institute of Technology and a member of the Computer Science and Artificial Intelligence Laboratory. His research focuses on software systems and related topics, including computer security, program analysis and compilation, machine learning and programming, approximate computing, and software robustness and reliability.
Dr. Rinard's research has been recognized with many honors and awards. His students and postdocs have gone on to top positions in academia and industry
Dr. Rinhard holds a Sc.B. in Computer Science from Brown University and a Ph.D. in Computer Science from Stanford University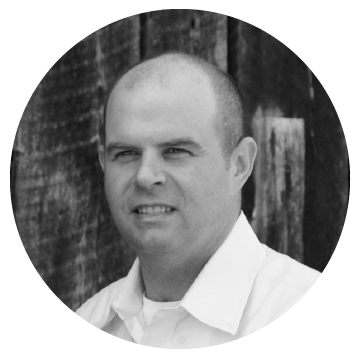 STEPHEN BECKETT
VP, ENGINEERING
Stephen Beckett is Synaptic Security's VP of Engineering. As an expert in operating system internals and reverse engineering, Mr. Beckett excels in tackling difficult software challenges. He has created products that have gone on to sell more than $100 million annually and secured patents on remote location monitoring, code injection and interception, and non-programmatic software development. Through his extensive experience, he has advanced knowledge about cyber security solutions' operation and vulnerabilities.
Mr. Beckett is a serial entrepreneur who has successfully launched three profitable enterprise software companies. He has pioneered billion-dollar markets and his software has been deployed across the globe. Prior to joining Synaptic, Mr. Beckett was the Chief Scientist of Robotics for Pegasystems, Inc. In 2016, Pega acquired Beckett's company, OpenSpan, Inc., that he founded in 2003. He was also a founder and CTO for Witness Systems (IPO in 2000).
Mr. Beckett received his BS in Engineering from Virginia Polytechnic Institute and State University.
GET IN TOUCH
Want to learn more? Interested in joining our team? Fill out the form below to learn more.
We are looking for an innovative and technically skilled individual to be responsible for illuminating the value of Synaptic Security's products and platform to our existing and potential customers
. Our ideal candidate is passionate about
problem-solving, is a critical thinker, can work in a fast-paced environment, and has a customer-first mentality.
We are looking for a, driven, and creative individual with product management experience that is seeking a career in one of these areas. Our ideal candidate is passionate about solving the business pro
blems upon which we focus, and thrives in a fast-paced, collaborative environment.